About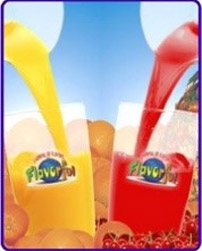 Our Company
At Flavorful Beverages International we strive to supply innovative beverage solutions to our bottler/distributors partners. Our team of experienced beverage professionals are dedicated to develop and lead the industry based on our resources and our continuous commitment to supply the highest quality of products.
Our line of products are designed to meet the specific needs of our clients. We have the right solution to satisfy the special demands of your customer base.
Our plant facility is equipped to handle both small and large batch blending, specialty blending, and the filling and packaging of multiple plastic bottles, portion pack and bulk packaging such as bag-in-box (BIB), cartridges (BIC), drums and totes.
About Us
Flavorful Beverages International (FBI) is a manufacturer of premium beverage concentrates established in 1993. Our team players have many years of experience gained from working for major beverage companies.
We specialize in manufacturing a wide variety of "shelf stable" beverage concentrates . Our R&D department has developed over 300 different flavors over the years. "If we do not have it, we will create it".
In the past 10 years, we have worked with bottlers and food service companies to produce our concentrates in their countries. We support our clients with:
Market research
Sales and Marketing approach
Producing from our concentrates locally
Production and sales training as required
Support in major presentations to local clients
Maximizing their return on investment.
Many of our customers have been with us for over 15 years.
Reasons for Success:
All of our products are shelf stable with a shelf life between 5 to 12 months.
Manufacturing flexibility to adapt taste profile of a particular market when needed.
Work closely with our bottlers and distributors to maximize individual market potential. (Mostly incremental sales and earnings)
Bottlers and Distributors:
Analysis of your market to define the product types, price points, estimated volumes and consequent margins.
Supply you with templates to establish throughput figures.
Train both your sales and technical management and staff to maximize efficiency and profitability.
Supply you with templates to define account Return On Investment (ROI) with throughput figures.
Work with your sales staff to define key priority accounts and volume projections.
Assist in creating sales incentive plans, market promotions, POS material and other creative ideas.
Assist in major presentations to key accounts when required.
Recommend the best choice of dispensing equipment to maximize your ROI.
Work with your company to develop taste profiles particular to your market needs.
Stay ahead of consumer product trends.
What we do best:
Add Value to our Business Associates:
Building and maintaining long term relationships with our bottlers and distributors is our team's driving force. We are determinant to deliver the highest quality of products at the best value.
Innovate:
We are never satisfied with the status quo, so we are always looking into ways of improving existing products and working on the next generation of new products. Our process starts by keeping a close look at what the consumers' needs are and having a clear understanding of where the industry is moving too.
Customer Service:
At Flavorful Beverages this is second to none, servicing the International markets for more than 25 years entitles flawless execution from the moment the order is placed until it reaches its final destination. We have earned our business, because our service level is above and beyond our customers' expectations.